A petrol car 🚙 engine has lots of parts: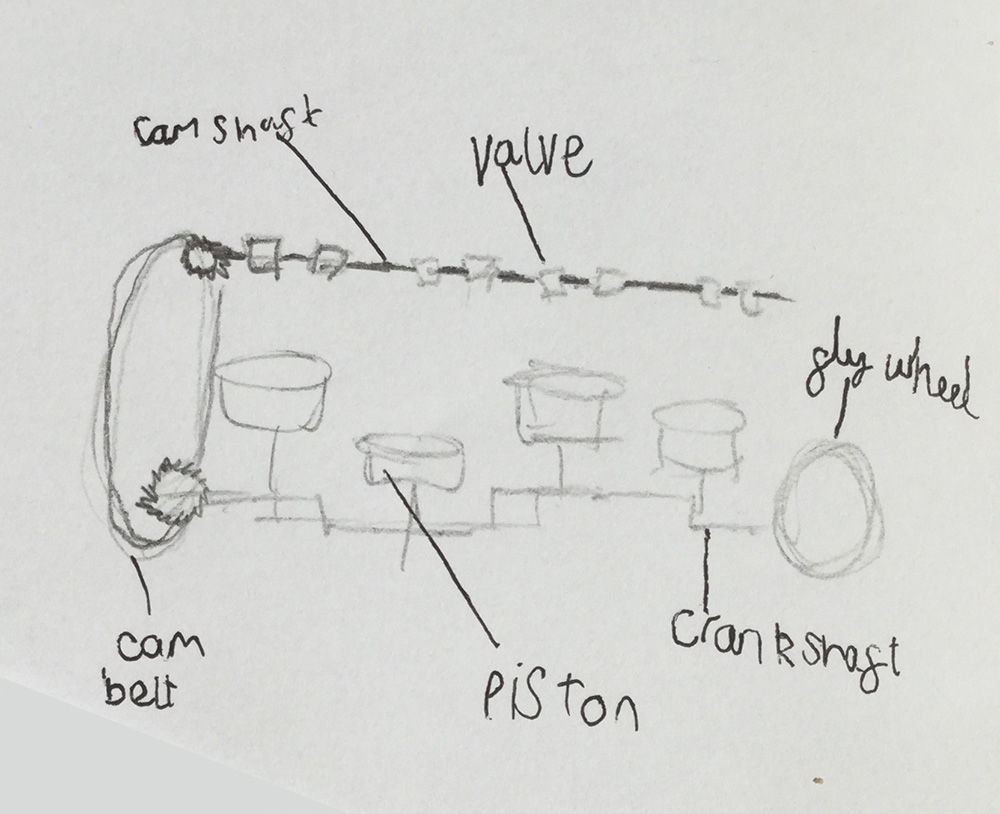 Petrol car 🚙 engines work in four steps:
Suck - petrol ⛽️ and air are sucked into the cylinder through the intake valve
Squeeze - the petrol ⛽️ and air mix are squashed by the piston
Bang!!!!! 🎇 - the spark plug explodes the mixture which pushes the piston down
Blow - the exhaust gases are pushed out by the piston through the exhaust valve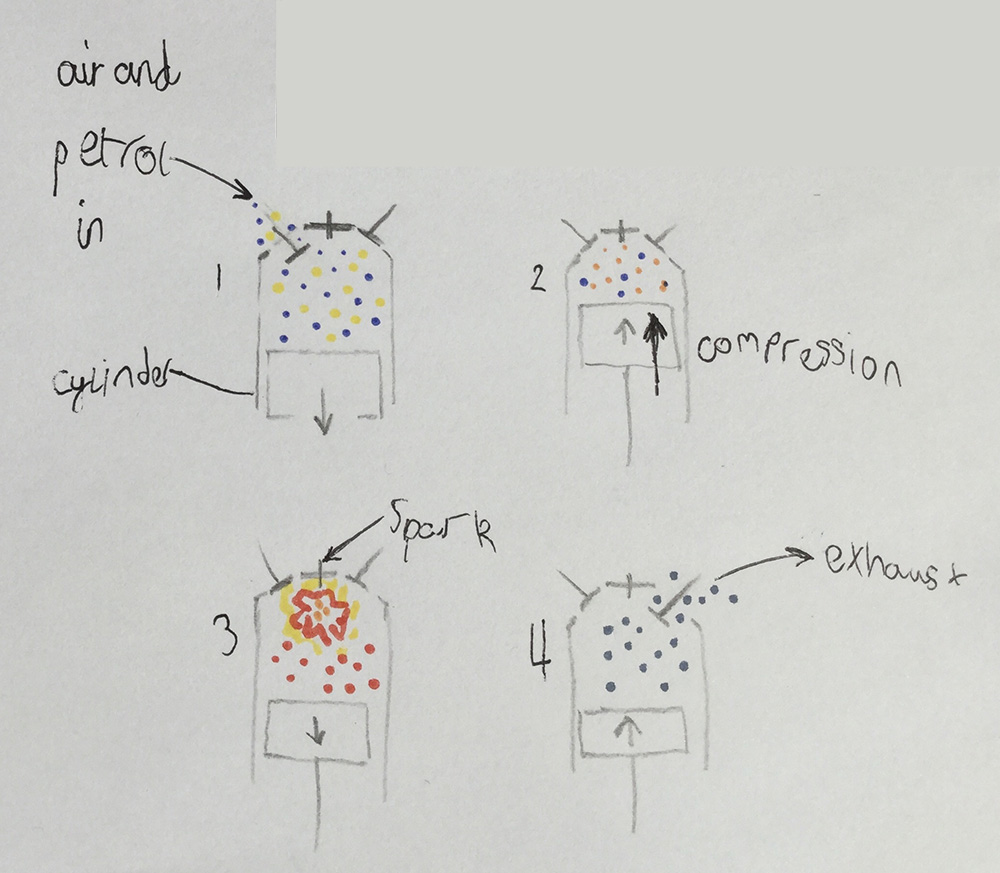 The pistons turn the crankshaft.
The crankshaft is connected to the gearbox. The gearbox allows the driver to control how fast the car 🚘 goes. It also can make the car go backwards. A gearbox can be manual or automatic.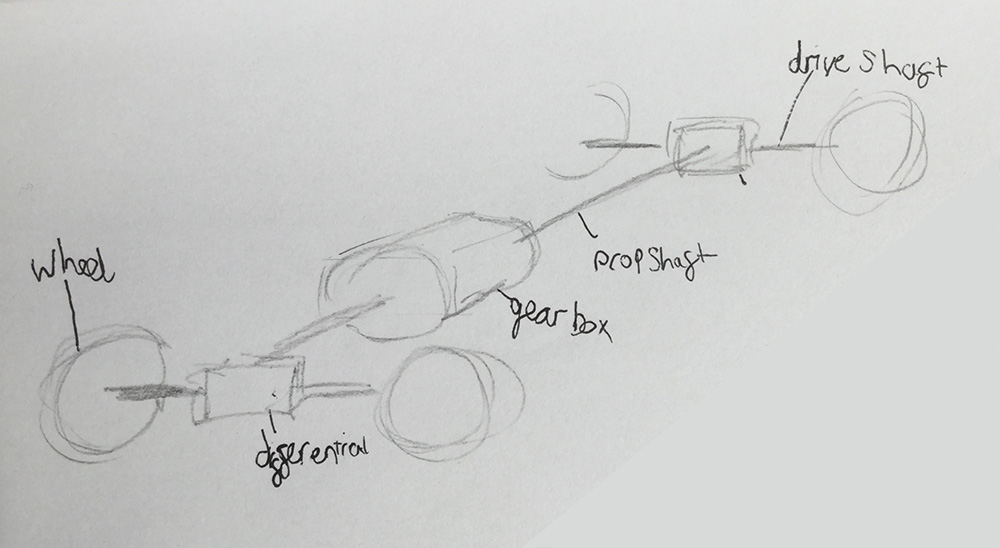 The gearbox ⚙️ 📦 turns the prop shaft.
The prop shaft is connected to the differential. The differential turns the power 90 degrees to go to the wheels. It also allows the wheels to turn at different speeds to go around corners.
The drive shafts connect the differential to the wheels to make them turn.